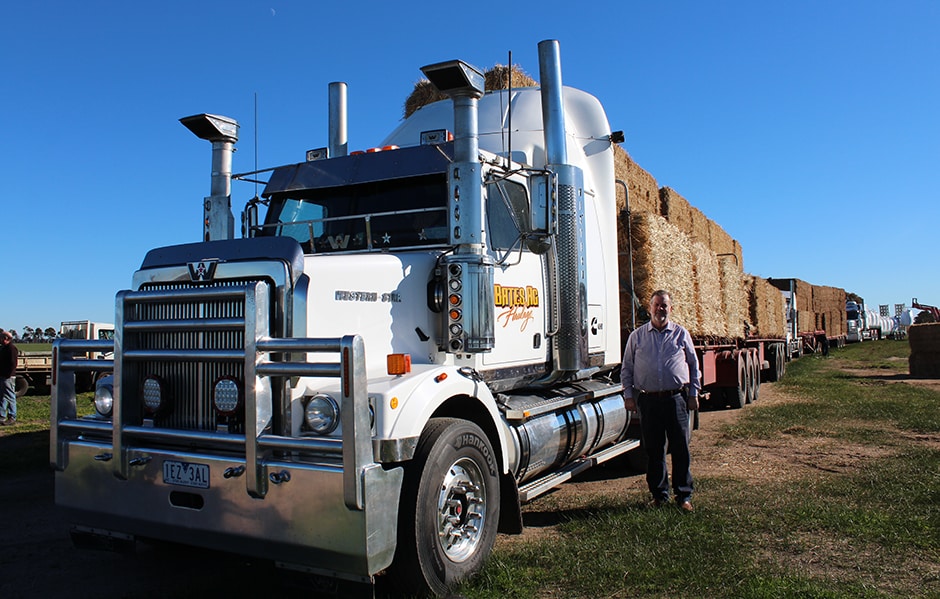 Hawthorn Football Club and Rural Aids 'Buy a Bale' program this week delivered hay to drought affected farmers in East Gippsland.
The hay drop was made possible through the combined efforts of the Hawks and Rural Aid.
The Hawks donated $14,930 to Rural Aid Australia after raising money in the 'Footy for Drought Relief' game last year.
The Round 23 match saw Hawthorn and Sydney come together, not only for a blockbuster game, but also to raise funds for the many farmers doing it tough in Australia's drought crisis.
In a whole club effort, all players donated their limited edition match-worn 'Buy a Bale' guernsey's for auction. All players, club and relevant stakeholders also gifted their benefits meaning that 100% of the profits of the auction were donated to the Buy a Bale campaign.
Hawthorn GM-Foundation and Community Kerrie Brewer said she was proud of Hawks fans for jumping on board and supporting farmers.
"A number of our players hail from country backgrounds and were passionate about the club supporting this cause."
"Our fans getting involved in the auction means that we've been able to provide farmers in need with vital hay and feed for their animals."
Rural Aid's General Manager Wayne Thomson said he was thankful to the Hawks and their fans for supporting Aussie farmers.
"Sadly, the drought hasn't broken yet and there are many farmers doing it really tough. The support the Hawks have provided to these farmers today means a lot."
Every dollar generated from the auction went directly to Rural Aid Australia's 'Buy a Bale' campaign and today saw hay provided to several drought affected farmers in Victoria's Gippsland region.
To find out more about the work of Rural Aid Australia and their 'Buy a Bale' campaign visit Rural Aid and Buy a Bale websites
The article's credit is for the source: Hawthron Football Club