COMMUNITY BUILDERS WEBINAR SERIES: MAKING THE MOST OF COVID CONDITIONS

How rural communities are innovating during a pandemic
Week 1: 1 October 4pm-5pm AEST |

The rebirth of rural entrepreneurialism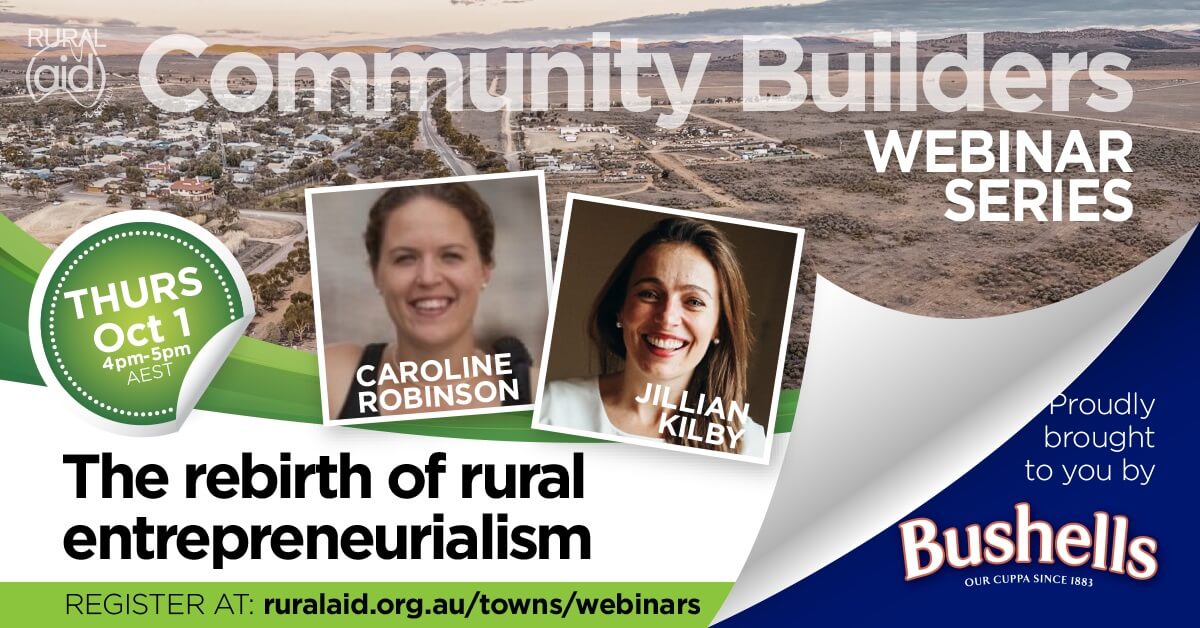 Week 2: 8 October 4pm-5pm AEST |

Mobilising young people in regional areas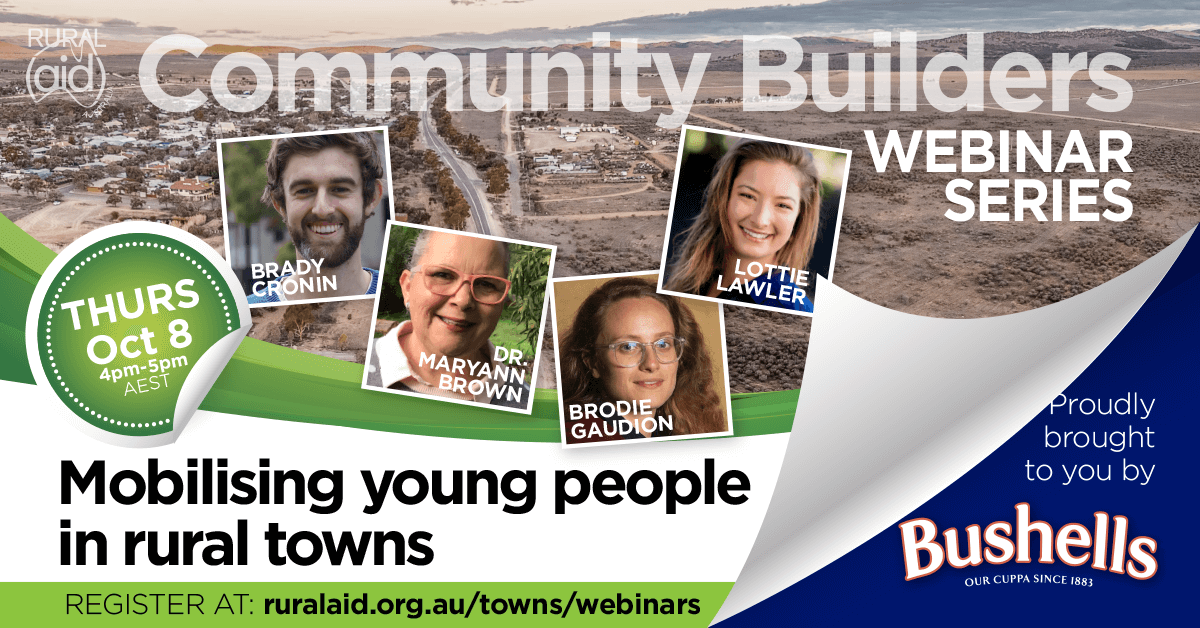 Week 3: 15 October 4pm-5pm AEST |
Week 4: 22 October 4pm-5pm AEST |
The popular, free Community Builders series which has been running since April, brings together rural and regional community leaders, business owners, primary producers, councillors and community organisations to exchange ideas and information to broaden the collective knowledge base in rural Australia.
Rural Aid wants to provide proactive solutions and inspiration for the people who "get stuff done" in rural Australia; we call those people the community builders.
In this series we're celebrating small towns and regional communities taking control of their future and achieving mighty outcomes together during these unprecedented times. Those stories inspire other towns and provide solutions to problems that are common in country communities.
The webinar series, sponsored by Bushells, was created during the early months of covid restrictions to support small towns in rural and remote Australia in developing stronger futures in the face of adversity from bushfires to droughts.
The webinars are hosted by Peter Kenyon, a community change and renewal expert from The Bank of Ideas. Peter has spent over 35 years in the field of community change and renewal, and he has a wealth of knowledge on delivering initiatives, programs and long-lasting improvements to our precious small communities across Australia and beyond.
As Winston Churchill said, never waste a good crisis… There is an abundance of success stories emerging from small towns who are supporting entrepreneurs, creating tourism and employment opportunities, and capitalising on the work-from-home reality that means workers no longer need to be permanently based in cities.