Rural Aid's Our Towns initiative
Supporting small rural communities impacted by drought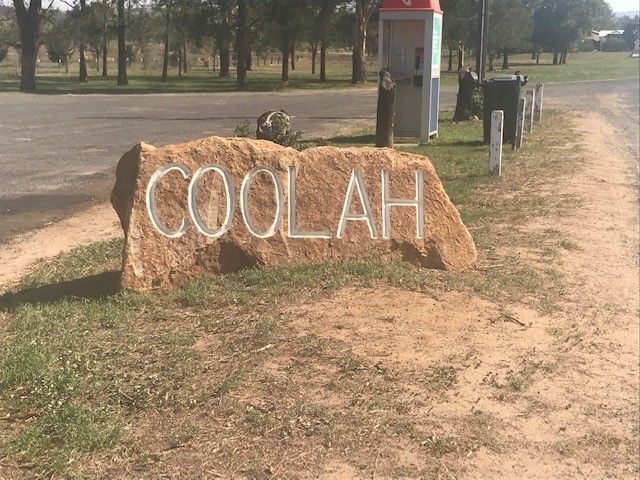 Coolah, NSW
Date:4th September 2022 to 10th September 2022
Town Contact: Sally Edwards

Sally Edwards from Coolah said, "I was thrilled to hear that Coolah had been selected. It will be a great boost for our community, after what has been a real tough few years since the Sir Ivan Fire."
"I really hope that the Ten Towns Initiative will help Coolah achieve some of its projects previously planned by the community and also identify some exciting new projects that will benefit the Coolah community," Sally Edwards said.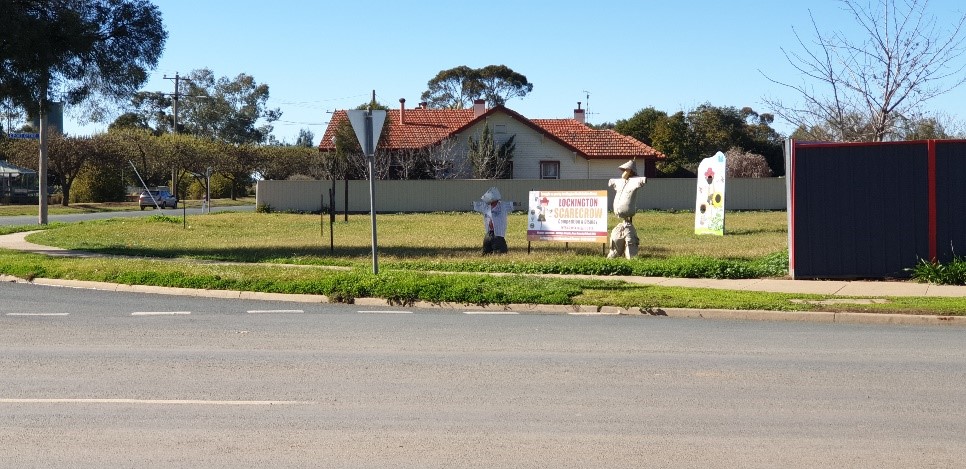 Lockington, VIC
15th May 2022 to 21st May 2022
Chair of Lockington Planning Group, Wendy Sims said, "I am thrilled to be part of the Lockington community. Being a recipient town of the Our Towns Makeover Initiative with Rural Aid is a great privilege." "Getting outside assistance with projects is exactly what our volunteers need. The belief shown in our community as being viable and worthwhile will be a great boost to the town's morale. Projects will include walking tracks and increasing awareness of what Lockington has to offer to visitors to the town."

Orroroo, SA
Date:3rd April 2022 to 9th April 2022
Town Contact: Jodie Boully
Orroroo Carrieton Community Project Officer, Jodie Boully said, "We are ecstatic to be selected as one of the Rural Aid Our Towns Makeovers. Just the phone call today has created a huge buzz of positivity in our office, can't wait to share with the community."
Previous Our Towns events: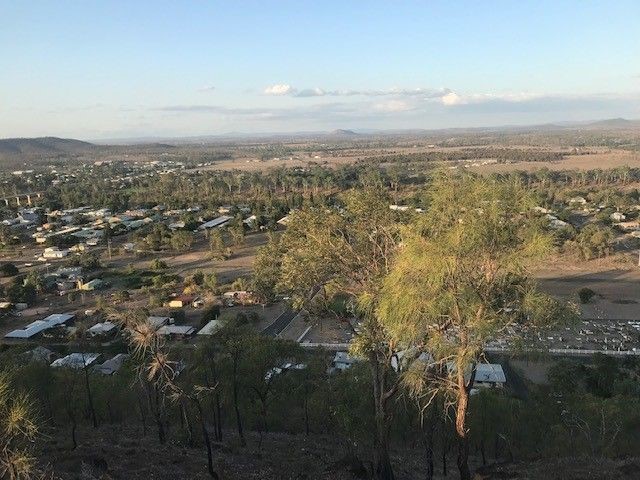 Gayndah, QLD
Date: 26th July 2020 to 1st Aug 2020
North Burnett Regional Councillor John Zahl from Gayndah said, "I am a little stunned and overwhelmed. This is a great sense of achievement that yes, we have been selected, and that there is someone, somewhere else, who does care not only for our town and community but others in the same boat. I feel very privileged and fortunate – a great thrill, and personally, a degree of pride in being able to help our great town."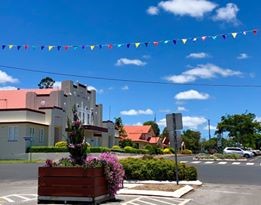 Monto, QLD
Date:30th Aug 2020 to 5th Sep 2020
Town Contact: Carly Baker-Burnham
Carly Baker-Burnham from Monto said, "When Tracy from Rural Aid called, I had to sit down. It was a feeling of brief disbelief, followed by absolute joy and elation. The feeling of hope rose from my stomach to my heart. Monto is so grateful for this opportunity, it will bring such a buzz of energy and positivity. We really need it, like most communities in rural Australia. We are one of lucky ones!"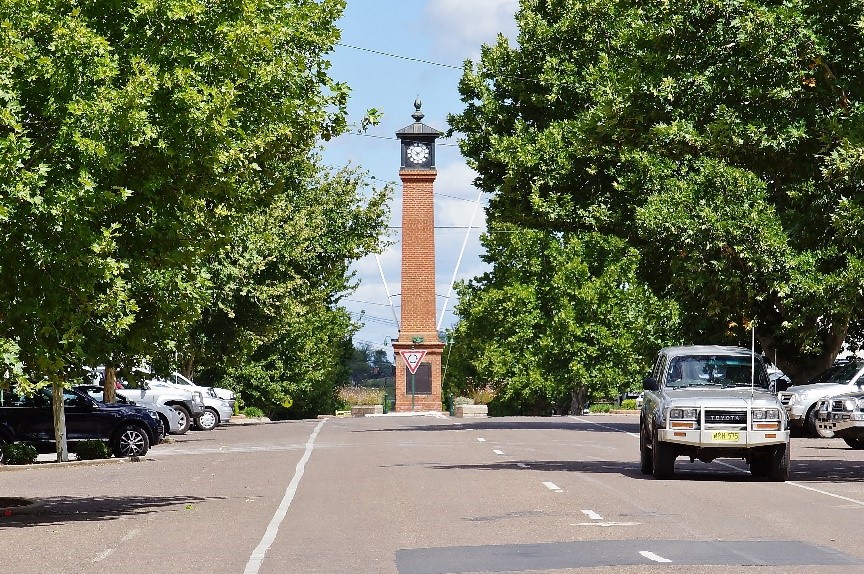 Barraba, NSW
Date: 21st Mar 2021 to 27th Mar 2021
Town Contact: Lisa Hannaford

Lisa Hannaford from Barraba said, "I am absolutely Ecstatic. The best news I have had in a very long time. This will be great news for the town of Barraba and an opportunity to showcase our community pride.
Barraba has been struggling with the drought for two and half years and now local business are starting to feel the pinch, so it will be a positive to lift community spirits and bring renewed energy to the town. Give people something else to focus on apart from the daily struggles of the drought," Lisa Hannaford said.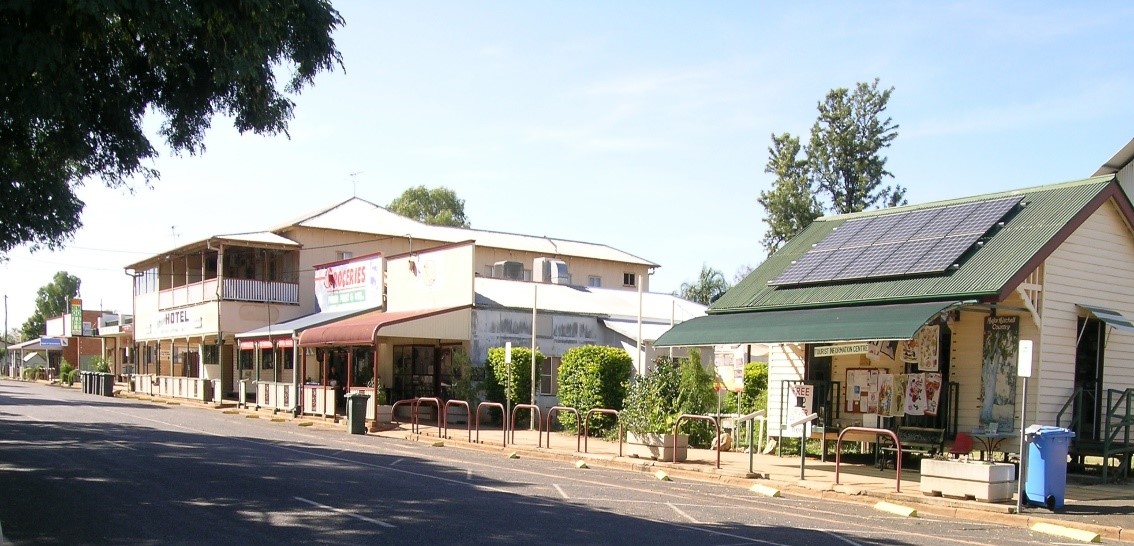 Alpha, QLD
Date: 15th Nov 2020 to 21st Nov 2020
Town Contact: Brian Smith
Alpha's Queensland Police Sergeant, Brian Smith said, "As a community, we were overwhelmed to hear that our town was fortunate enough to be selected. We are a rural town who, like many other small rural towns, have been hit with many years of drought and the hardships that are associated with them. The money will boost spirits to the revitalisation of an asset within our community."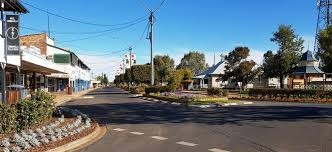 Cunnamulla, QLD
Date:11th Oct 2020 to 17th Oct 2020
Amy Palmer from Cunnamulla said, "I was so shocked and then so excited to hear that we had been a successful applicant. I think I was a little bit incoherent for a few seconds. Then a feeling of relief mixed with my excitement because someone was coming to help breathe new life into our town and show society where we are struggling to keep our committee going. I felt like this was an exciting new chapter for us and just couldn't believe we were so lucky."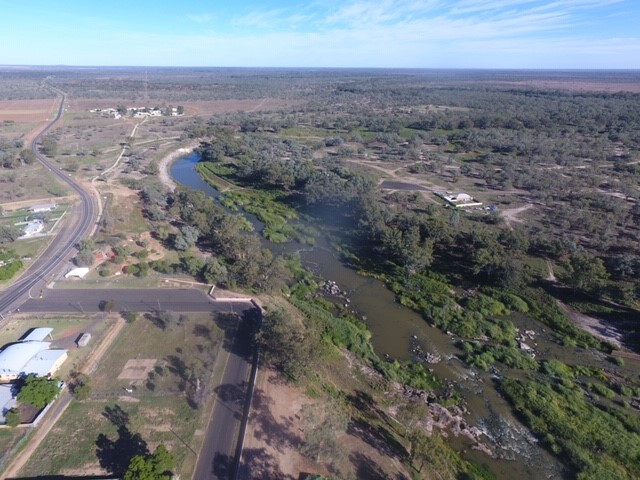 Brewarrina, NSW
Town Contact: Heather Finlayson

Heather Finlayson from Brewarrina said, "I was initially in total disbelief at our success and it took a while to register what an opportunity we now have. I was unable to sleep that night with positive thoughts running through my mind, thinking of ideas and opportunities to benefit the community.
This will be bringing leaders and the community together to complete some fantastic projects that will be evident to visitors and ex residents. It will help achieve great things despite the recent terrible times which have led to a decline in the population, and loss of services that other communities take for granted. I can see this opportunity rewarding the community members who are sticking it out and have chosen to continue to call Bre home".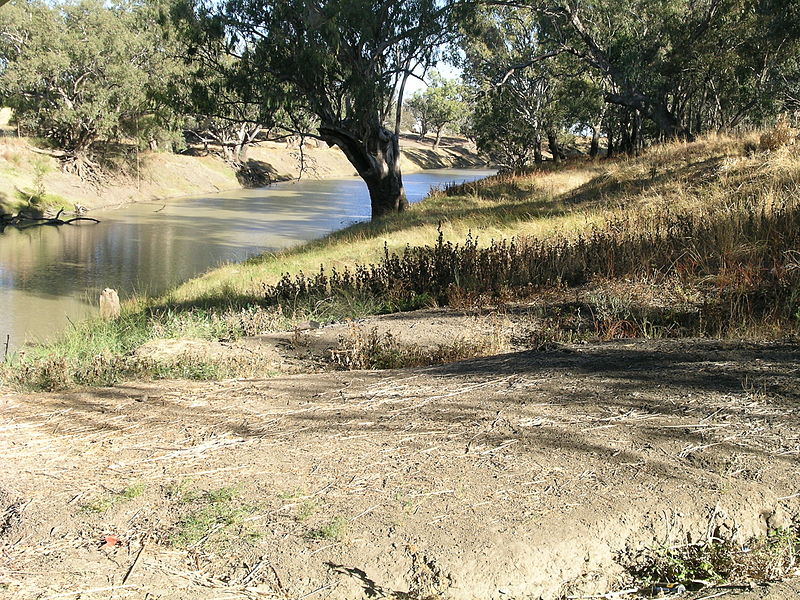 Walgett, NSW
Date:23rd May 2021 to 30th May 2021
Town Contact: Denielle Kilby

Denielle Kilby from Walgett said, "Thank you!! We are bursting to share this splendid news! This is exactly the pick me up that our people need. We just can't stop smiling."
"The North West Plains Sustainability Group and the Walgett CWA are excited to start actioning this initiative with Rural Aid. The five-year roll out of this initiative enables us to look into the future with positivity. This has been difficult in recent years due to continuing drought. We are immensely grateful for this opportunity to showcase our town and our people.
RURAL AID'S Our TOWNS MAKEOVER HAS STARTED
Ideas prepared; lists made as each of the Our Towns community workshop their future
Each town's community members have started planning in preparation for
workshopping their community's renewal and long-term sustainability, and they
are well prepared.
They have worked hard, coming up with ideas to plan for their future, as part of Rural Aid's Our Towns Makeover.
From farmers to council to community
members, they have come together, formulated concepts and organised different
town sectors in preparation to workshop and plan their future.
Each of the Our towns was selected in October 2019 for their vision for their town's future and their leadership capabilities.
Over the next five years, each town will
receive $100,000 in projects and support to renew their town.
This includes $90,000 spent, over five
years, on materials for maintenance projects identified by the community, that
fits within Rural Aid's scope of work. If available, materials and trade
expertise will be sourced locally to support local businesses.
Rural Aid's Farm Army of volunteers, usually
between 50 – 100, will spend a week in the town in the first year working with
the community, also bringing a welcoming financial injection.
The Our Towns Makeover initiative is Rural Aid's way of supporting small rural communities and highlighting the impact the drought is having on them. Prior to projects and works starting in each town, $10,000 has been allocated for the community to workshop with community change and renewal experts on their ideas for their town's long-term future and sustainability.
Community members will work with Bank of I.D.E.A.S. Director and Founder, Peter Kenyon and Rural Aid to develop long-term renewal strategies.
Peter Kenyon is both nationally and internationally recognised for
the work he has done for over 35 year with more than 2000 communities in
Australia and overseas. He has helped these communities bring about community
change and renewal for their future.
Like Rural Aid, Peter Kenyon and his team at Bank of I.D.E.A.S.
are interested in 'making things happen' at the community level.
When working with a community, Peter Kenyon facilitates to draw
out the expertise of the community members, so they work together to build
their community from the inside out. Peter said for the renewal to be
successfully achieved, each community's members are required to invest
themselves, ideas, assets and resources in the process.
The 2022 dates for the Our Towns volunteering week are
| | | |
| --- | --- | --- |
| Town | From | To |
| Coolah | 04/09/2022 | 10/09/2022 |
| orroroo | 03/04/2022 | 09/04/2022 |
| Lockington | 15/05/2022 | 21/05/2022 |
Established within Rural Aid's Sustainable Community program, the 10 country towns will receive a minimum of $100,000 commitment to support the makeover of the towns over a five-year period.The $100,000 includes:
$10,000 for town leaders to workshop with experts in rural/regional town renewal with the aim of developing a long-term renewal strategy. These facilitated workshops will support the long-term sustainability of the town and local community.
$90,000 will be spent on materials for maintenance projects identified by the town leaders, that fits within our scope of work. If available, materials will be sourced locally to support local businesses.
Rural Aid's Farm Army of volunteers (usually between 50 – 100) will spend a week in the town in the first year bringing a welcome financial injection to the town's local businesses. Our support over the remaining years will be determined by the leaders of the town once the future plans for the town have been developed.
Co-Founder of Rural Aid, Charles Alder says, "While the focus is largely on the impact of the drought on farmers and their families, equal attention should be given to the impact on rural communities. Small country towns play a critical role in supporting the social and economic fabric of their local communities. This initiative will lift morale and inject much needed capital into the local community
"Small towns have a unique symbiotic relationship with the farms located around them. Farmers rely on their local town for off farm income through employment, farm employees and services from the local doctor, teachers, dentists, accountants and government support staff. Then there's the small businesses like the local pharmacy, grocery, butcher, bakery, bank and rural supply company. Take these towns out of the equation and the local ecosystem is impacted forever.
"We received over 60 applications and every one of the unsuccessful towns will be supported by Rural Aid in the future."
About Rural Aid
Rural Aid supports farmers and rural communities in times of natural disaster such as flood, fire and drought. In addition, Rural Aid focusses on supporting the sustainability of regional and farming communities. Its disaster relief program includes the nationally recognised Buy a Bale campaign. Other programs include providing volunteer support to rural towns, musical instruments to regional schools and mental health counselling. Visit www.ruralaid.org.au for further information on these programs and other support for our rural communities.