Play for Purpose Raffle
Rural Aid and Play for Purpose have been in partnership for over 2 years giving you the chance to help change the lives of everyday Aussie farmers plus win big!
Every year Rural Aid helps more than 2600 farmers doing it tough. Counselling sessions to hay deliveries and water tank refills – these services make a real difference to the lives of farming families throughout Australia.
With you by our side, together we can help Aussie farmers when they need it most.

You could be our next winner
This is your chance to win a prize package that offers the best of both worlds; a luxury BMW X5 xDrive45e Hybrid SUV as well as over $89K in cashable gold. This innovative plug-in-hybrid combines two power sources (electric and petrol) to help you go further for less.
And, with plenty of gold bullion included in the first prize pack, you could save it, invest it, or cash it in to live the life you've always dreamed of.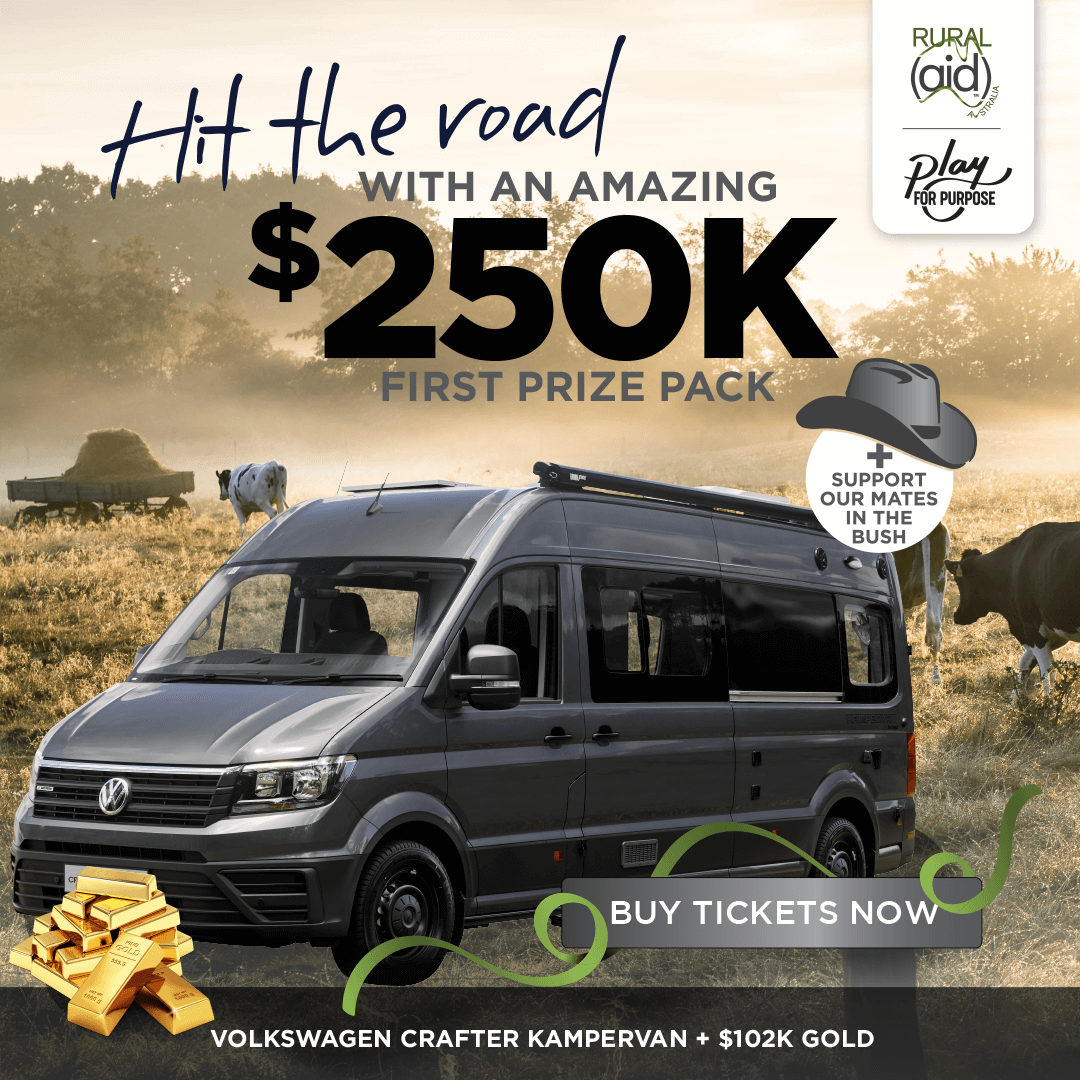 Don't think it could happen to you? That's exactly what one of our lucky winners thought until it happened to her.
With one phone call Anne's luck changed in an instant. And you could be next!
Tickets are just $10, and every purchase will help Rural Aid support programs for farmers and rural communities.

Play for Purpose is the ultimate way to have fun while making a meaningful difference. It's a win-win!